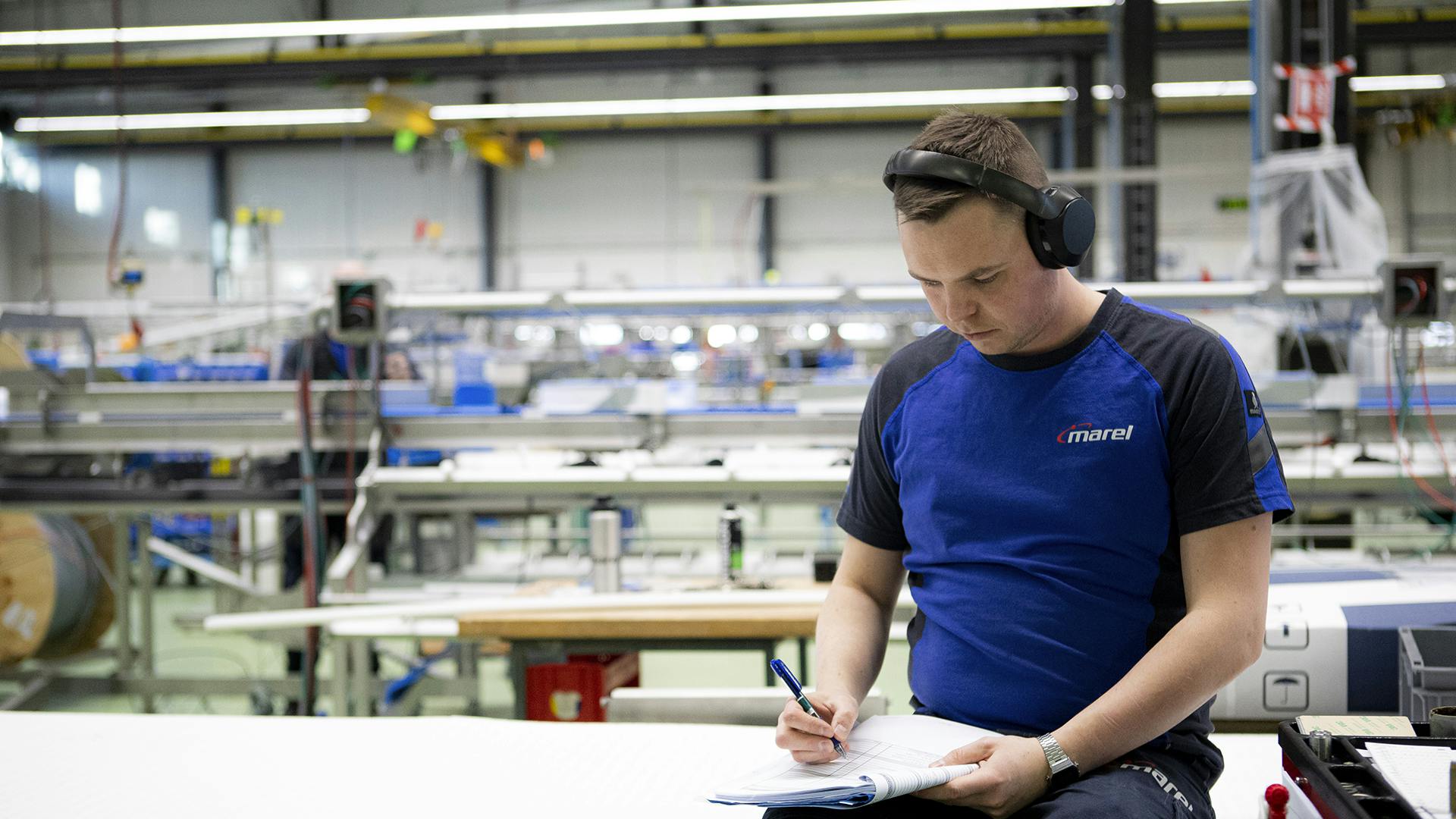 Co-location to optimize costs
Case study
Marel's state-of-the-art facilities open doors
In 2019, Marel decided to modernize its production facility in Dongen, the Netherlands to make it safer, healthier, and more efficient.
Now, the center is state-of-the-art. All equipment, services and logistics at the new production center have been revamped to meet the highest standards of quality, safety, and even ergonomics. Since the center opened its doors, we've received positive reports from local staff.
"We want to offer our employees the best conditions to work in. During these last weeks of transition, we have already seen our people working here with even more motivation and enjoyment," Folkert Bölger, Executive Vice President of Global Supply Chain at Marel, said.
Taking joy in your work is sometimes a challenge, and Marel is on a mission to create safe work environments where our employees thrive. Whether it's the social atmosphere in the workplace, lifelong learning opportunities, or higher productivity because of better processes and equipment, we aim for excellence in the workplace. Our growth depends on our employees.
"When this new environment contributes to a higher job satisfaction, it will almost naturally lead to the best possible production," Bölger smiled.
Excellence throughout the entire supply chain
Event
Building fellowship at Marel's inaugural global supplier gathering
In December 2019, 120 representatives of our supplier companies joined us for our inaugural Supplier Event in Boxmeer, the Netherlands. Innovation—in the way we work, in the technologies we invent - was the chief the order of business.
In bringing together a distinct cohort of Marel suppliers, we strengthened the ties of our community, cultivating a culture of excellence through collaboration and transparency.
The event was a hit with our attendees, and speakers' charisma and enthusiasm created a pathway to forging stronger bonds with our suppliers. Key leaders at Marel shared their knowledge of industry trends, imparting essential information about Marel's strategy to tap into them. With an eye to the future of food technology, our leaders delivered forward-thinking presentations that underscored the ways in which we can work together to build a unified Marel (and participants enjoyed a lovely dinner, too).
TRACK - a new quality and concern management system